Sector specialised team with a demonstrated ability to unlock value in portfolio companies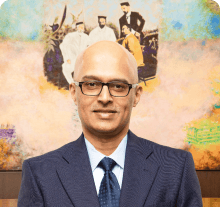 Mahesh Jaokar
CFO,
Mahesh Jaokar
Mahesh is the Chief Financial Officer for the Private Equity division of Tata Capital.
He is responsible for all reporting, compliance, regulatory, taxation, control and accounting issues for all Funds managed by Tata Capital. This includes negotiating terms & agreements with potential investors & reporting the valuations of portfolio companies across all the Private Equity Funds.
Mahesh is qualified as a Chartered Accountant and has over 30 years of industry experience, having previously worked with HDFC Bank, Kotak Mahindra Bank and KPMG.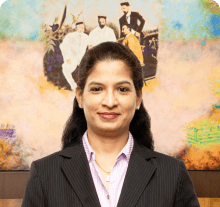 Prerna Dalvi
Deputy Vice President,
Private Equity
Prerna has over 17 years of experience in financial services (private equity, broking, NBFC). She joined the Tata Capital Private Equity team in August 2010 and given her 11 years' experience in private equity, brings with her a full cycle private equity experience.
Her stint at Tata Capital Private Equity saw her working closely with all the Funds launched by Tata Capital – through the fund raising, deployment and exit stage of these Funds. At Tata Capital Private Equity, she is actively involved in fund structuring, fund administration and accounting. She has partnered with teams involved in making 35+ investments and 20+ exits at Tata Capital.
Prior to joining Tata Capital Private Equity, Prerna was with the Finance division of Tata Securities – a subsidiary of Tata Capital. Her previous roles with HDFC Securities and SBI DFHI included deep involvement in finance, accounts, taxation, treasury activities, compliance and reporting.
Prerna is a Chartered Accountant from The Institute of Chartered Accountants of India and also holds a Company Secretary degree from The Institute of Company Secretaries of India.