Sector specialised team with a demonstrated ability to unlock value in portfolio companies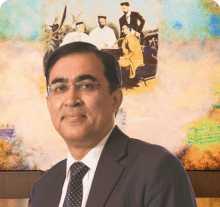 Rajiv Sabharwal
Mr. Rajiv Sabharwal, a B. Tech from IIT Delhi and PGDM from IIM Lucknow, has over 29 years of experience in the banking and financial services industry. Mr. Sabharwal is currently the Managing Director & CEO of Tata Capital Limited. He is also the Chairman of Tata Capital Financial Services Limited, Tata Capital Housing Finance Limited, Tata Securities Limited, Tata Asset Management Company Limited. He is also on the Board of Tata Capital Cleantech Limited, Tata Capital Pte Ltd. and Tata Realty and Infrastructure Limited.
He has served as an Executive Director on the Board of ICICI Bank where he was responsible for several businesses including retail banking, business banking, rural banking, financial inclusion, technology and digital banking.  He has also served as the Chairman of ICICI Home Finance Company Limited and was on the Board of ICICI Prudential Life Insurance Company Limited. He was also on the Investment Advisory Committee (Real Estate) of ICICI Prudential AMC.
Mr. Sabharwal has been acknowledged for his contribution to the growth of the Retail Banking and Real Estate & Housing Finance market in India.
Mr. Sabharwal also has had experience in both Venture Capital and Growth Capital investing at Sequoia Capital and True North. He has served on the Boards of early stage and growth companies in Financial services.
He has also served on committees of RBI and IBA.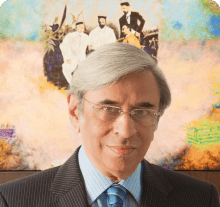 Homi R Khusrokhan
Homi Khusrokhan worked for 29 years with Glaxo & Burroughs Wellcome in India and retired in 2000 as MD. In 1999, Glaxo-Wellcome was ranked 'The Most Respected Company in India' across all categories by Business World. In 2001 he moved to The Tata Group and was appointed MD of Tata Tea and later Tata Chemicals, both ranked 2nd in their industries, globally. After retiring from Tata Chemicals, he was appointed a Special Adviser to the Government-appointed Board of Satyam Computer Services Ltd. in February 2009, to assist with the turn-round of the company and induction of a new strategic investor. He serves as an Independent Director on the Boards of several companies and is a trustee on the Board of 2 hospitals and a Secondary School in Mumbai. He is a Senior Adviser, Private Equity to Tata Capital, a member of the National Board of the Indian Red Cross Society and Chairman of the Western Region of the Employers Federation of India.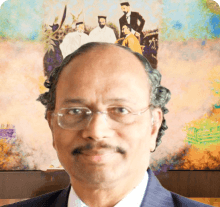 N. Santhanam
Mr. N. Santhanam is the Chief Executive Officer of Breach Candy Hospital Trust since 2012. In the last over nine years he has brought about several positive changes on all fronts including quality care, patient safety, delightful patient experience and systems/processes in the hospital. He is also instrumental in currently expanding the hospital.
Mr N. Santhanam is the Vice President of Association of Hospitals, Mumbai and has been the member of Managing Committee from 2012.
Mr N. Santhanam is a Chartered Accountant by profession and has almost 50 years of rich and varied experience in handling different businesses as also Corporate Finance.
Mr. Santhanam started his career with the Tata Group where he worked for 8 years and thereafter switched to the Wadia Group where he served for nearly 22 years working in close association with Mr Nusli Wadia the Chairman of the Group.
In 2001 he joined Piramal Healthcare Limited as its Group Chief Financial Officer. In this role he was instrumental in concluding many mergers and acquisitions both in India and abroad.
In 2008, he was elevated as Chief Operating Officer in Piramal Healthcare looking after the global pharma business (including India). He was also a Member of the Board of the company.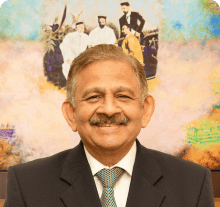 Jagdish Dore
Jagdish Dore is the Promoter and Managing Director of Sidvim Lifesciences Private Ltd, a pharmaceutical consulting firm started in 2009 providing consultancy services across all functional areas of pharmaceutical industry including management services, investment advisorsy, M&A transactions, etc.
Prior to Sidivim, for 29 years, he was held multiple senior executive level positions in Sandoz, a Novartis company, including as Country Head and Managing Director of Sandoz, India which involved establishing Sandoz in India. His vast experience at Sandoz was primarily focussed on the commercial operations of Sandoz in India and Asia Pacific. His experience also includes a short-stint as the CEO and MD of Matrix Laboratories, Hyderabad, India.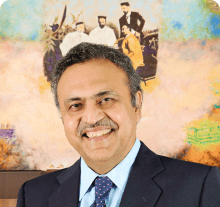 Rajesh Dalal
Rajesh Dalal is an Advisor at Intuitive Surgical, USA and CEO at Incina Consultants. He is a former Venture Partner on the Orbimed, Asia team. Prior to joining OrbiMed, Mr. Dalal spent more than 30 years with Johnson and Johnson (J&J) in Asia including the past five years as the head of M&A for J&J Medical in the Asia Pacific Region. In this role, he worked closely with scores of medical device companies in China, India and other parts of Asia.
Mr. Dalal was previously the Managing Director of J&J Medical, India for six years with overall responsibility for the medical device businesses at Cordis, DePuy, Endo, Lifescan, Ethicon and Hospital Supplies.
A native of Mumbai, Mr. Dalal is a mechanical engineer from the prestigious IIT Madras, and holds an M.B.A. from Bajaj Institute, Bombay.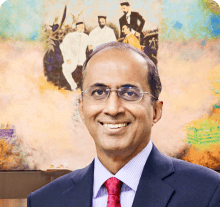 Srini Srinivasan
Srini Srinivasan has 30+ years of experience at Pfizer, Novartis, GSK and Astra in global leadership roles in Commercial, R&D, Manufacturing and in General Management across innovative pharma, generics and vaccines. Srini has lived and worked in Europe, USA, Asia Pacific and India. He holds a degree in Pharmacy from Madras Medical College, an MBA from London Business School and received executive training at Harvard Business School.
Srini has managed Board level governance in multiple roles - as Chairman of the Board of Directors of a joint venture, as Managing Director of Pfizer Healthcare India and as an Independent Director of Take Solutions. He also chairs Nomination & Remuneration Committee and is a member of Audit Committee.
At Pfizer, Srini led an organization of 5000+ associates in India and was part of global leadership in R&D and manufacturing operations in the US. At Novartis, he was part of global commercial leadership in Switzerland leading worldwide commercial functions. Srini delivered profitable growth as GM in multiple countries and by leading country GMs in Asia Pacific. He also successfully launched and maximized the value of products worldwide in multiple therapy areas including cardiovascular, neuroscience, respiratory, immunology, oncology and anti-infectives.
Srini has co-chaired national industry committees on Pharma and Environment Sustainability in India. He was an invited speaker at international forums and at leading universities in the world.
Currently, Srini is the founder of Supra Oncology, a health tech start-up to serve cancer patients and is an advisor to various companies in India, Asia, Europe and US.